Would you like to have a look at our menu?
It's all about taste.
Inspiration
New additions to our menu.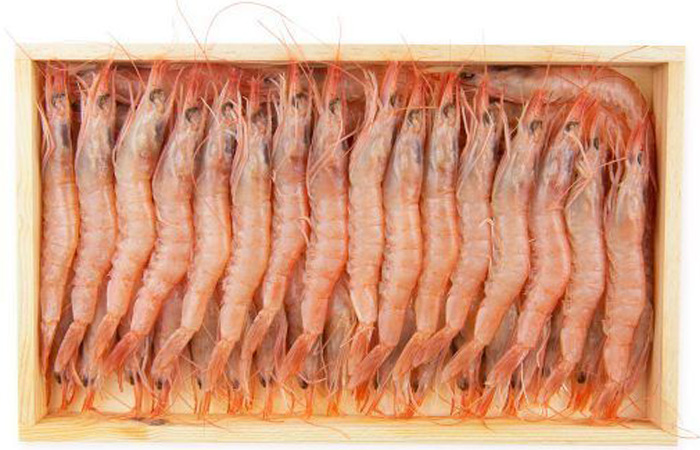 White prawns from the Mediterranean SeaDelicious flavour and a perfect entrée. Simple and tasty. A classic.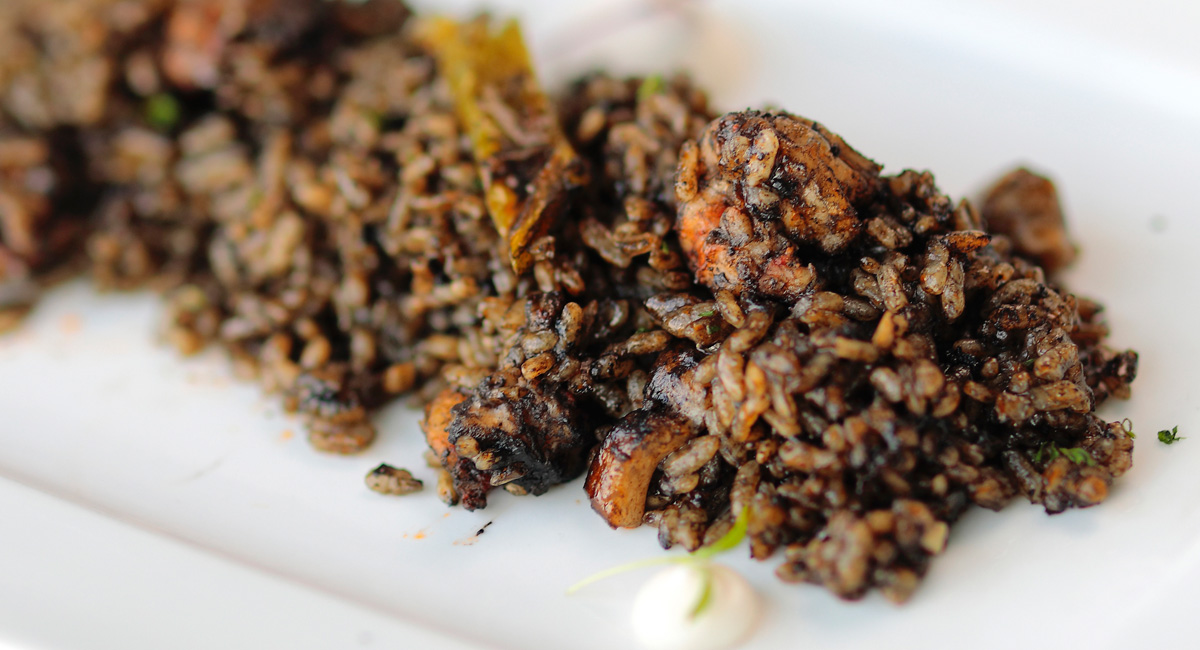 Black riceA variety of rice from Calasparra, Murcia. We have added this much-awaited dish to our menu due to popular demand.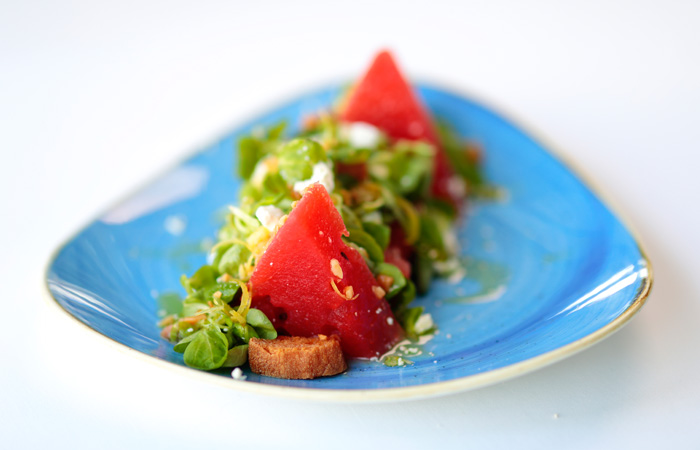 Seasonal watermelon and goats cheese salad with almond and lemon vinigrette. Delicious and refreshing.

A must-try.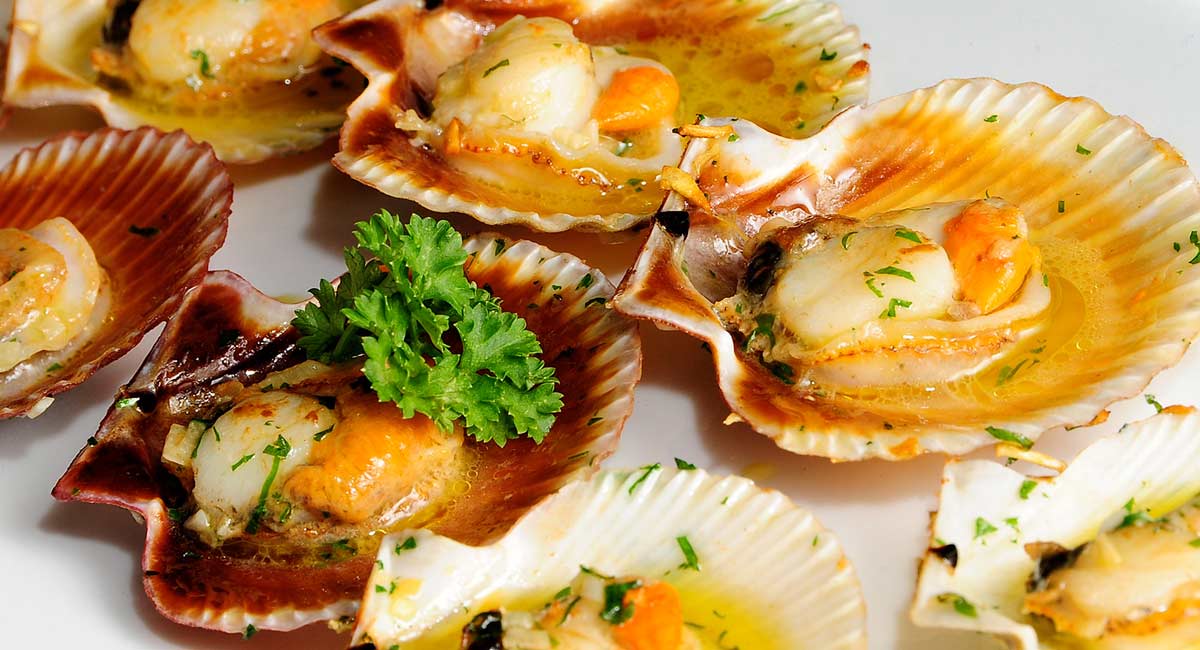 Charcoal-grilled Scallops.A dish beautifully presented. Scallops topped with lemon, parsley and extra virgin olive oil.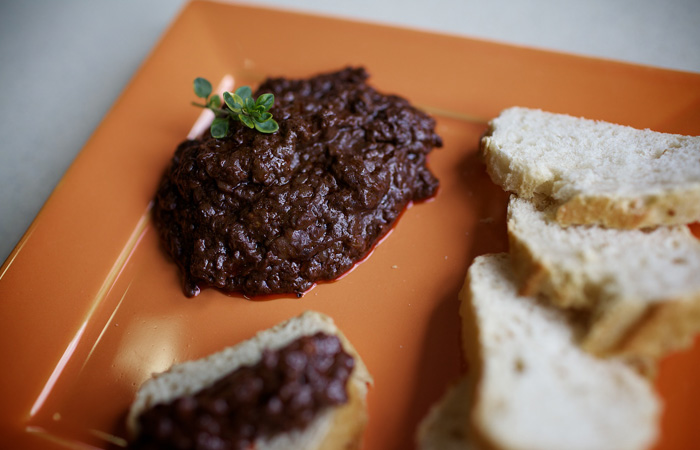 Black pudding from Léon with pine nuts, and pineapple from el Hierro.An original dish. It may sound unusual, but it's delicious.

Please let us know what you think!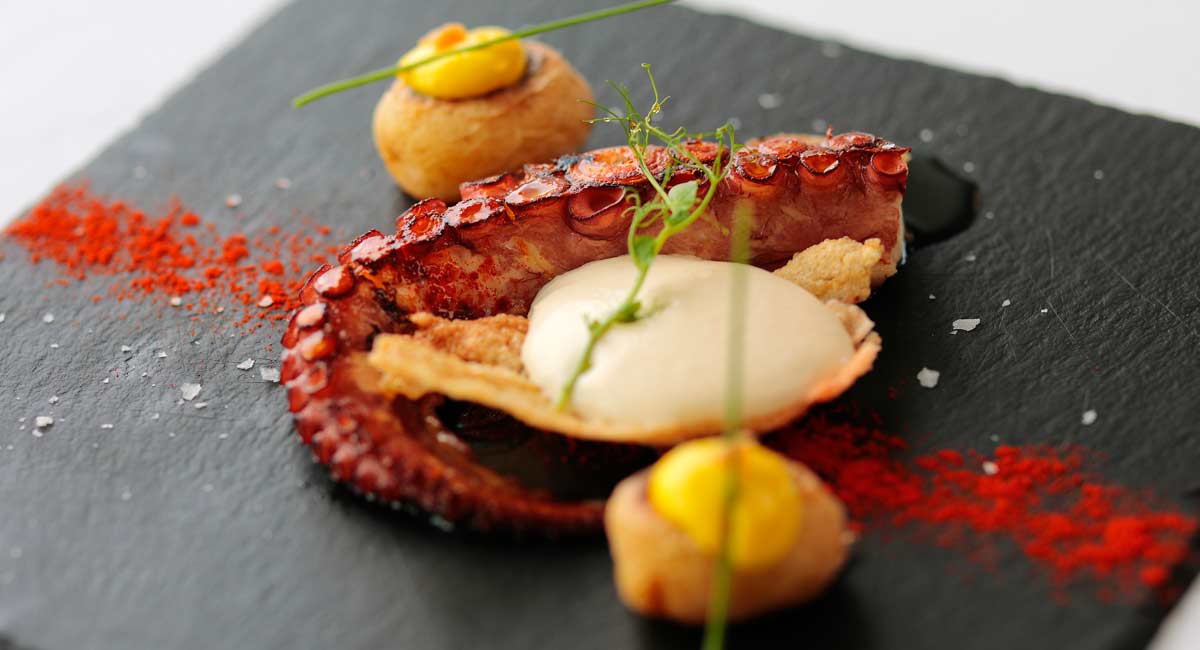 Grilled octopusDelicious charcoal-grilled octopus, seasoned with extra virgin olive oil, lemon and parsley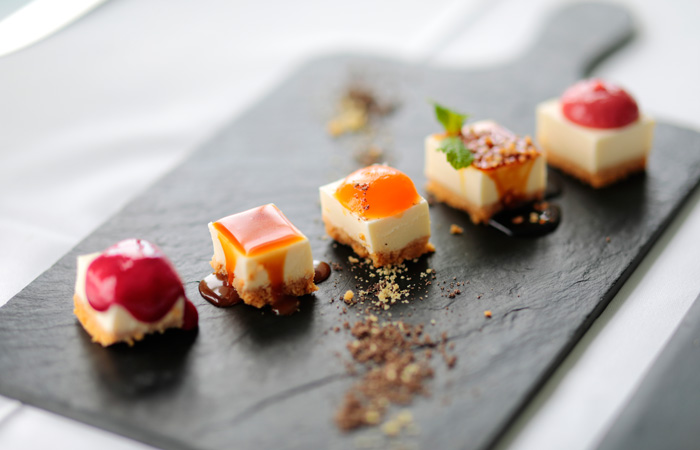 Mini cheesecakesA selection of beautiful mini cheesecakes, all with different homemade toppings.

It's a pity to see them go!
How would you define "Rompeolas", César?
Tell us something we don't yet know!
«It's a restaurant that belongs to a family, and in which all the members are in the business. We make decisions together- I believe it's important to highlight this fact. A hotel or a restaurant that is a "single business" has a different foundation. Here, we have "guts".
It's also a Spanish restaurant, something which we are very proud of because we love Spanish cuisine and believe it's necessary to reveal a part of it to others. Besides being delicious, it is extremely varied. Not everyone knows about the gastronomic variety that this wonderful country boasts. If we get visitors to Fuerteventura to try our products, we will be benefitting our gastronomy. We must be honest towards these visitors and treat them in the best way we can.
The way to achieve this is by including one of the many Spanish dishes that has won an applause for its flavour. Understandably, we can't include all of them, but we make small changes to our menu every few months. This might seem insignificant, but we believe these gestures are meaningful.
This is a restaurant that is honest, when we first arrived in Fuerteventura, some years back, we witnessed some unpleasant things. When an order was being taken, for example, the waiter would put a small mark on the order pad to indicate whether the client was Spanish or foreign. This would allow the kitchen to provide a fish that the [Spanish] client requested, or one that was cheaper, for the foreigner of course. We, however, don't recognise this way of doing business. The client must leave satisfied, in an honest way.
...
What do you wish to achieve?
We carried out business with our stomach for our guide, so to speak, thinking of a restaurant that we would like to go to if we were in our clients' shoes. What we ended up with was a restaurant with a pleasant atmosphere, in which one could eat and dine well in Corralejo.
With "atmosphere" I'm referring to a Spanish environment. That atmosphere where you speak a little louder than usual and where there's no stuffy etiquette, or a waiter who "stares at you from the back". We have a relaxed and free atmosphere so that the client will feel like at home.
We're not snobby, or pretend to be something we're not. And in real life, us and our staff are just like that: authentic, unpretentious and completely honest.
With our products, we also have a straightforward approach. Being on an island, sometimes there are limitations in what we can bring in, but if the menu calls for an ingredient outside the island, we will go the extra mile to bring it.
This is so that our special clients may savour a piece of authentic Spain, prepared with passion and dedication».