Avanti and the art of Savoir-Vivre
"At Avanti, we believe that a human experience defined by beauty and simplicity is still possible— and for us it will always remain this way"
In this day and age, experiences that are natural, honest and true—ones that fill your soul with the beauty of their simplicity— are becoming more and more important.
At Avanti we personalise this concept, even before you arrive at the hotel.
And, what's next? Bed sheets made of Egyptian cotton, plush bathroom towels that are soft to the touch, freshly squeezed orange juice and a sumptuous buttery croissant in the morning.
In the afternoon, you will be lulled by the soothing interplay of natural light and the white colours of the bedroom, only to be taken away by the vastness of the glimmering ocean from your balcony. Everything is full of meaning.
Avanti is the journey. Here and now.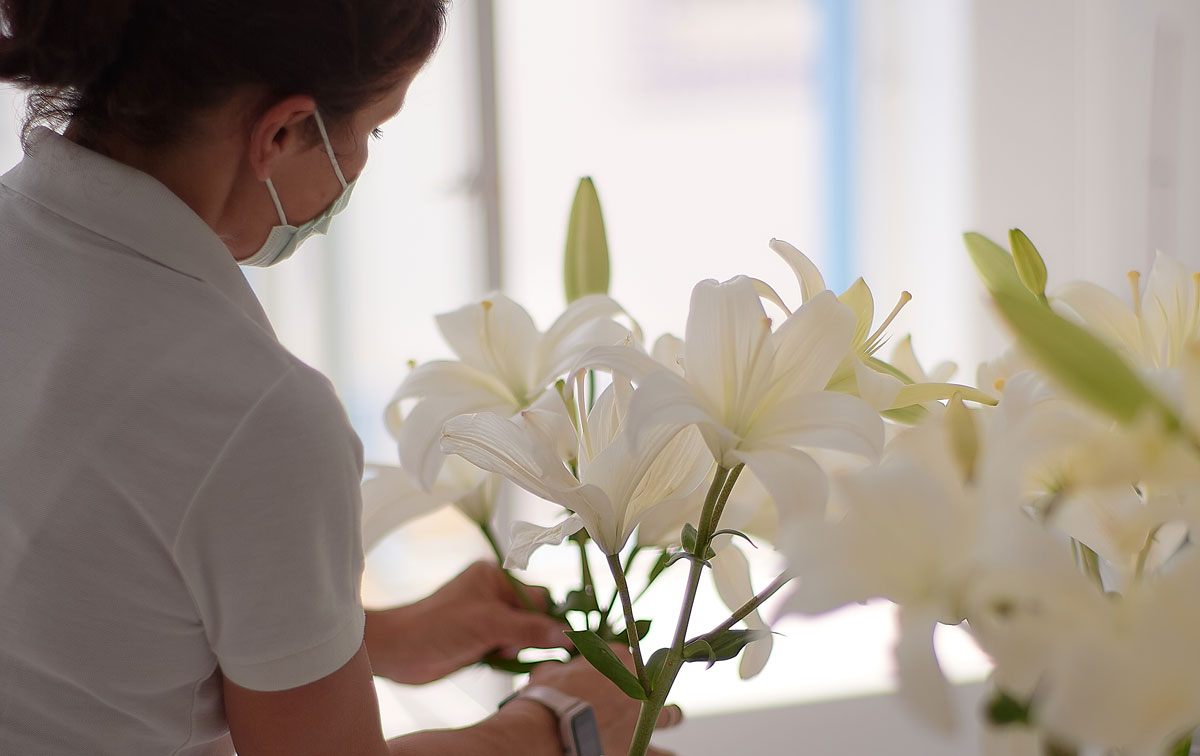 Maria carefully prepares lilies in celebration of the 9th anniversary of our hotel
Charismatic hotel
A pioneer in Corralejo
It was year 1969. Perhaps the date does not seem significant at first. But it does once you begin to understand what Corralejo was like during this time.
Fuerteventura developed very late— practically in the 1980's, remaining extremely rural until this date. The island was called ''the granary of the Canary Islands'' for its abundant cereal production, so much so that it largely sustained the rest of the islands.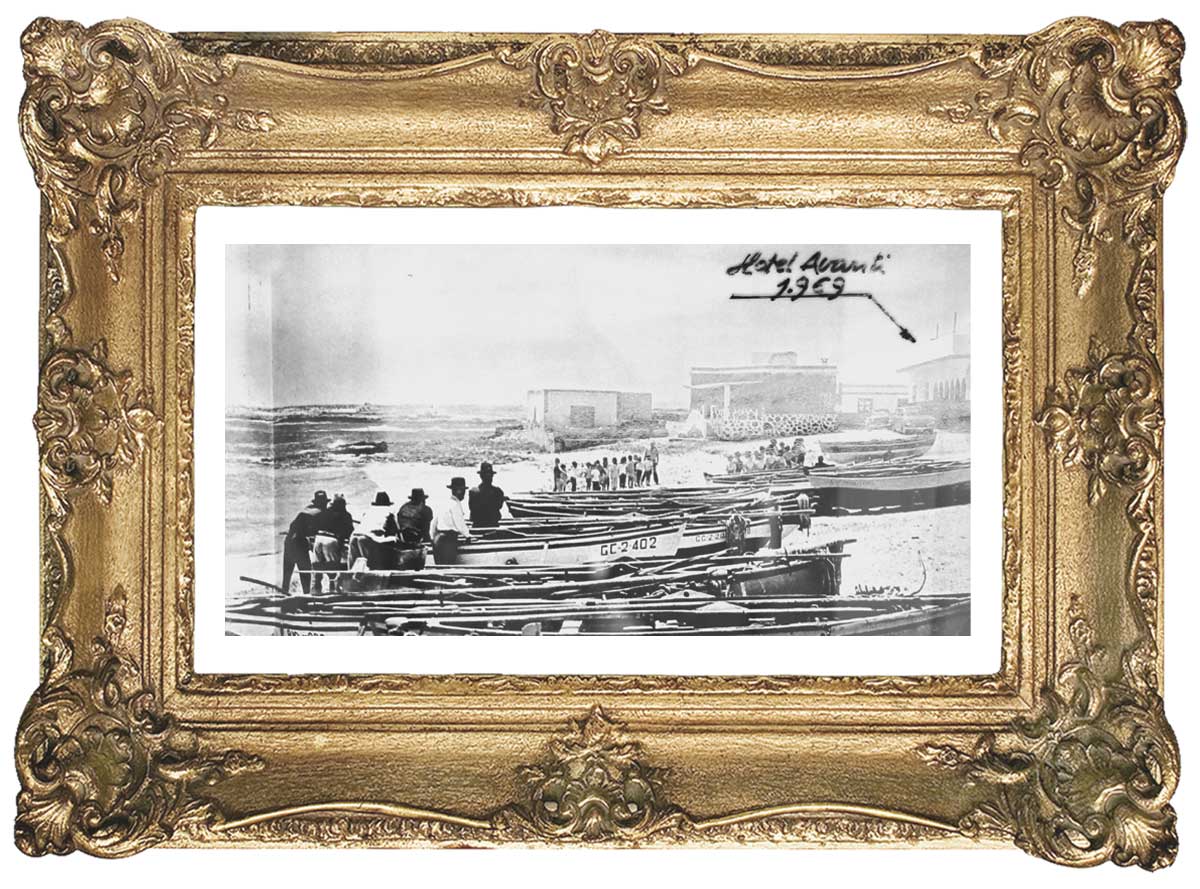 Given that our small hotel was the only one, it was called "Hotel Corralejo". It held this name until 2013, the year in which it was completely renovated.
The original 21 bedrooms were reduced to 14 in order to create more space and comfort; the structure of the Rompeolas restaurant was modified making way for an open kitchen; the roof terrace, now called ''Cielo de Avanti'', was likewise upgraded.
A photograph of the hotel in bygone times. Look closely at the sand- it reaches right up to the hotel façade! This is because there was no concrete, much less the beach promenade that exists now.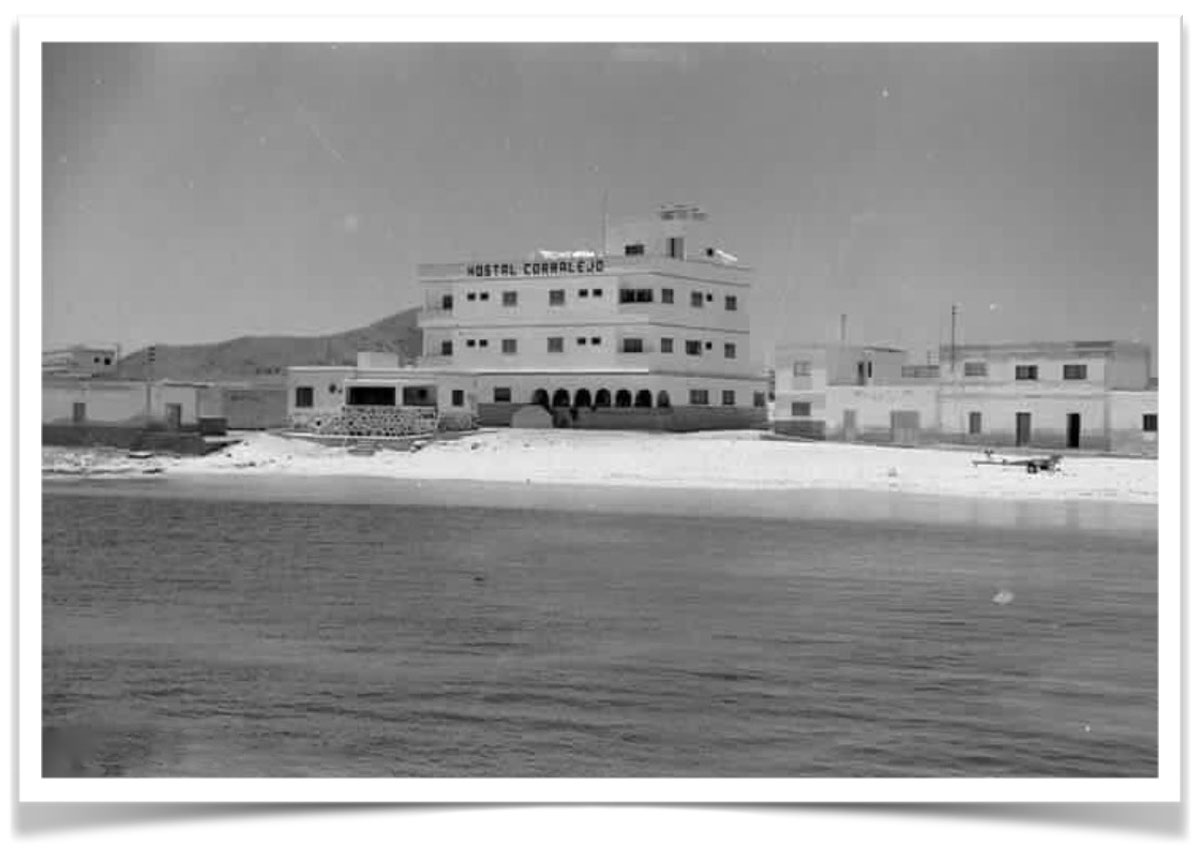 The old "Hostal Corralejo" in the late 60's.
Details
and touch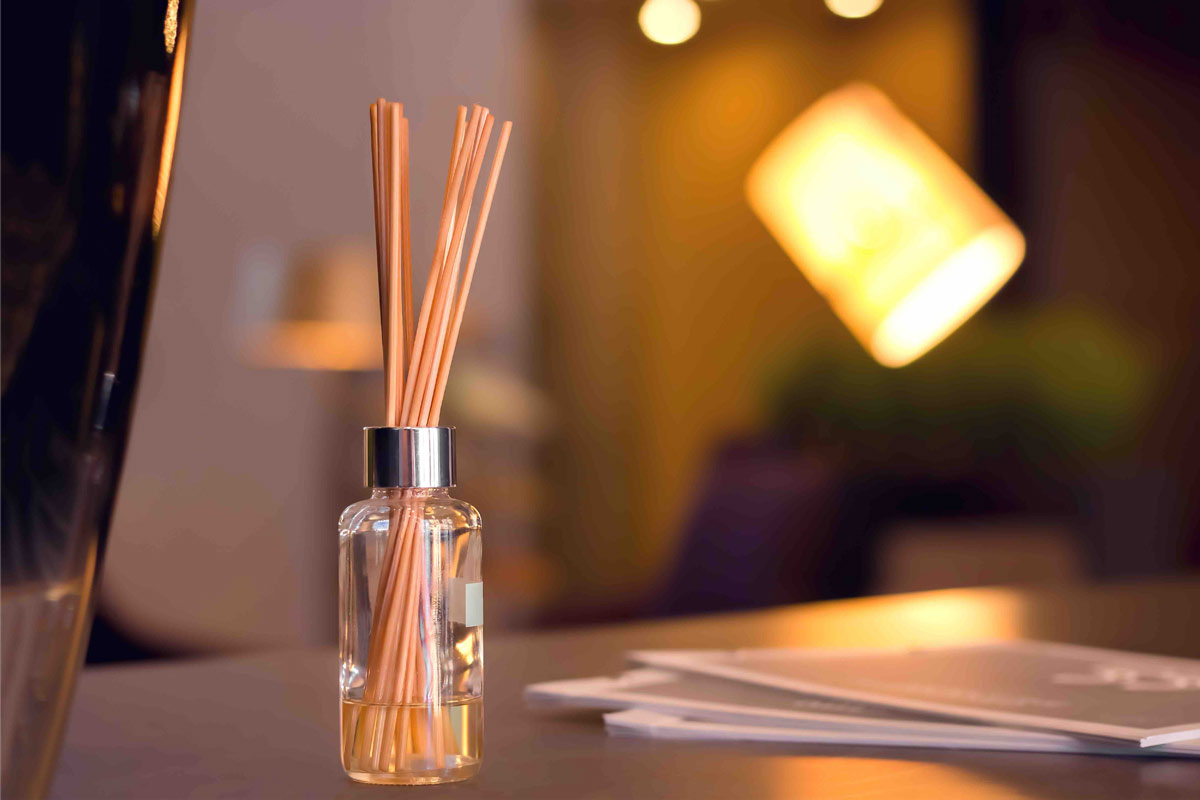 A unique perfume

The brightness of Egyptian cotton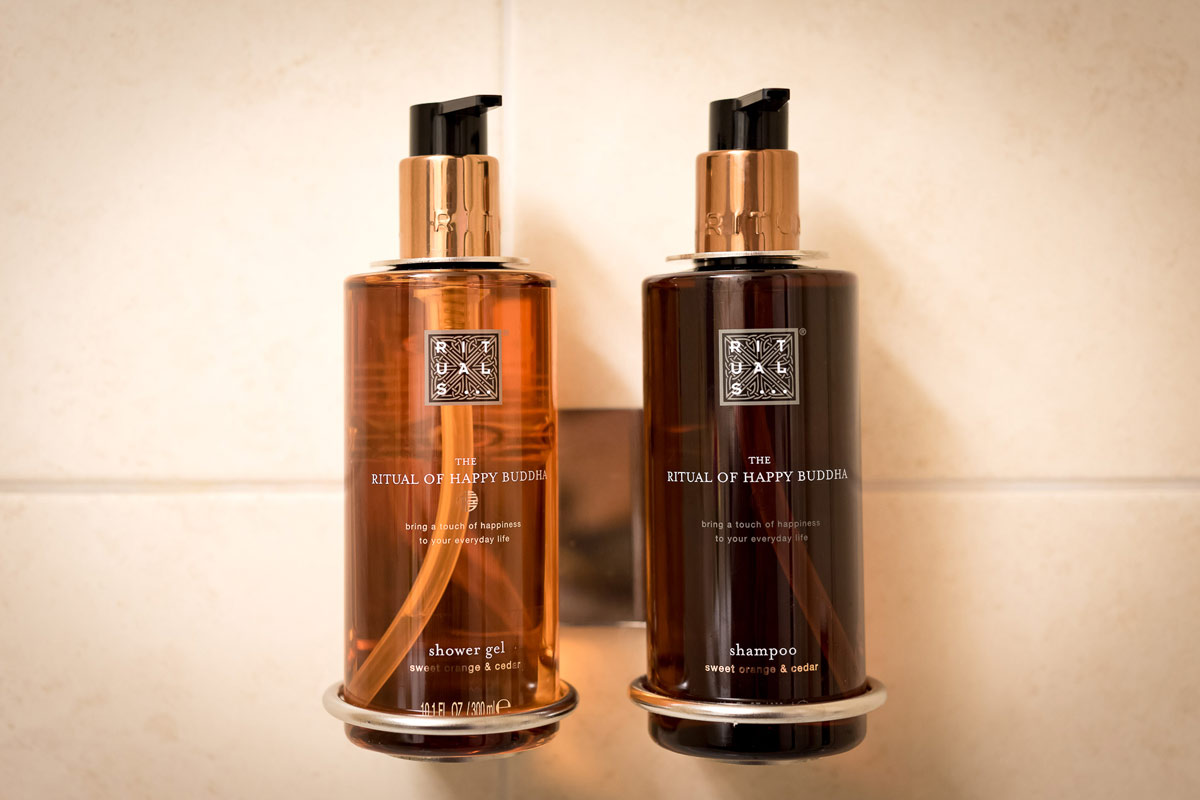 Rituals® in each room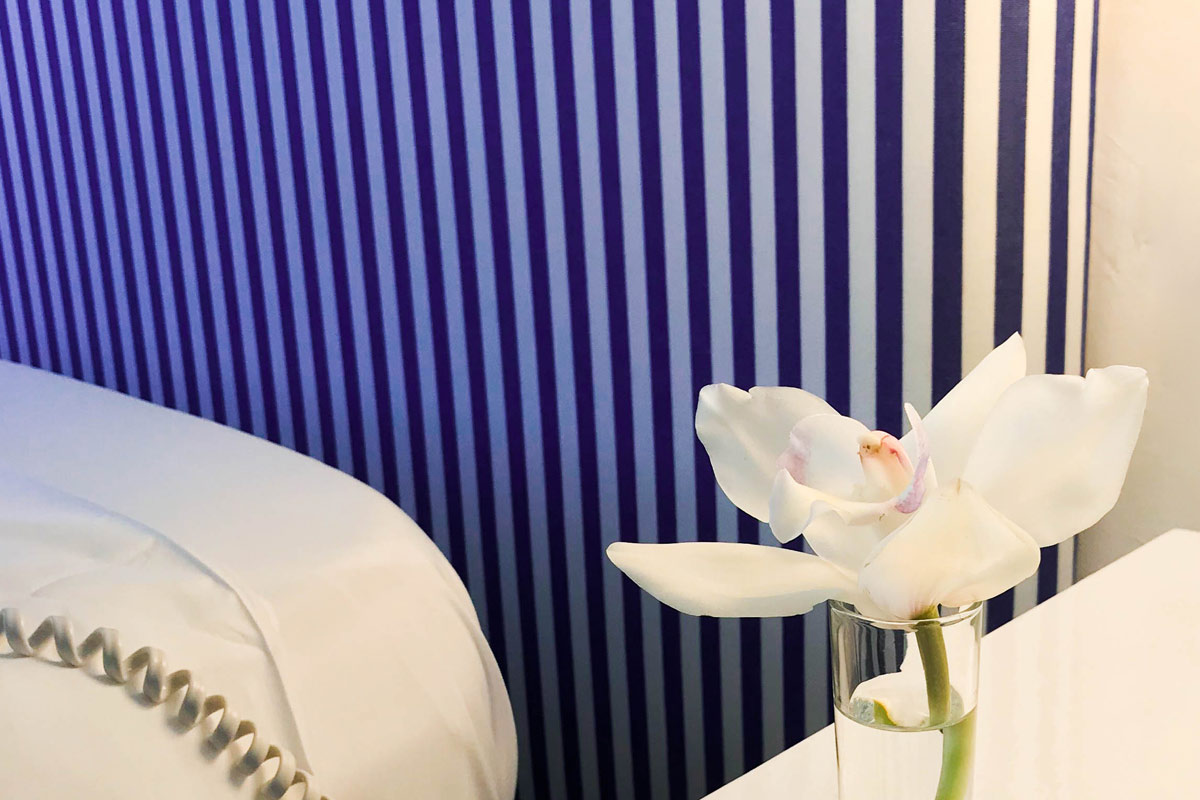 The freshness of a natural flower

A sumptuous breakfast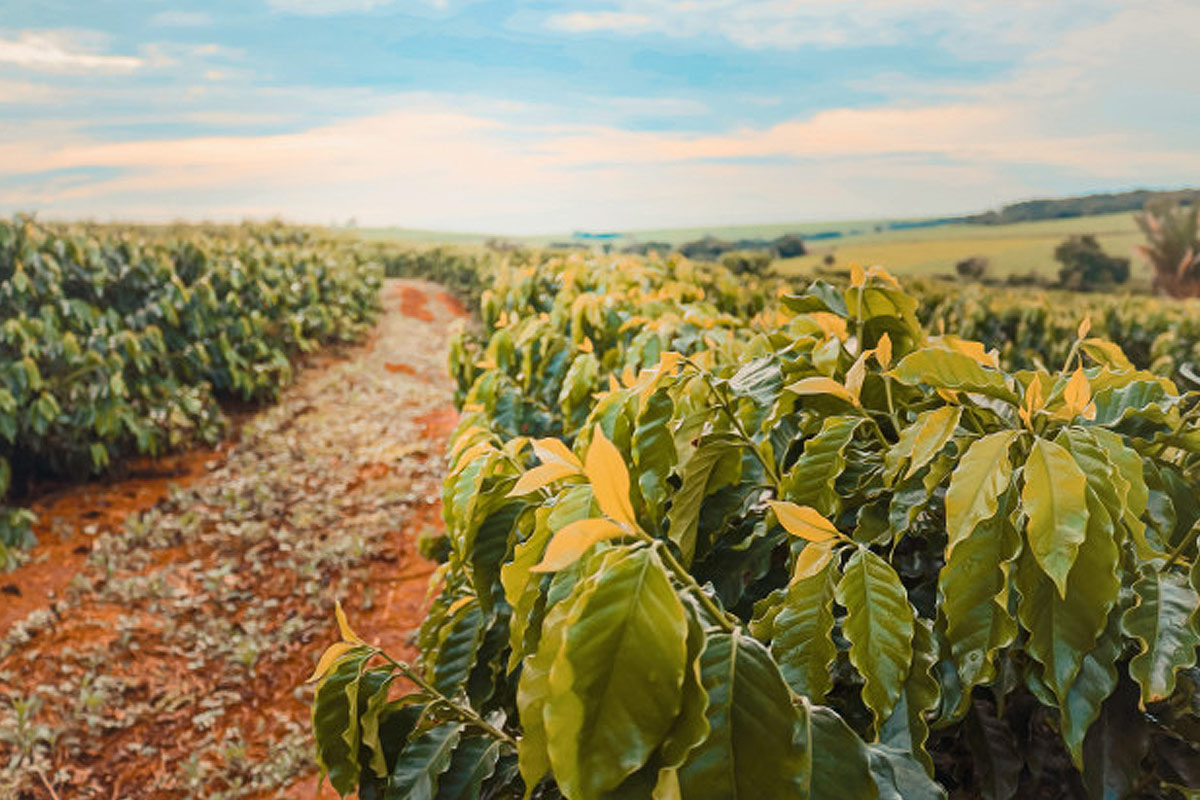 A good cup of coffee goes a long way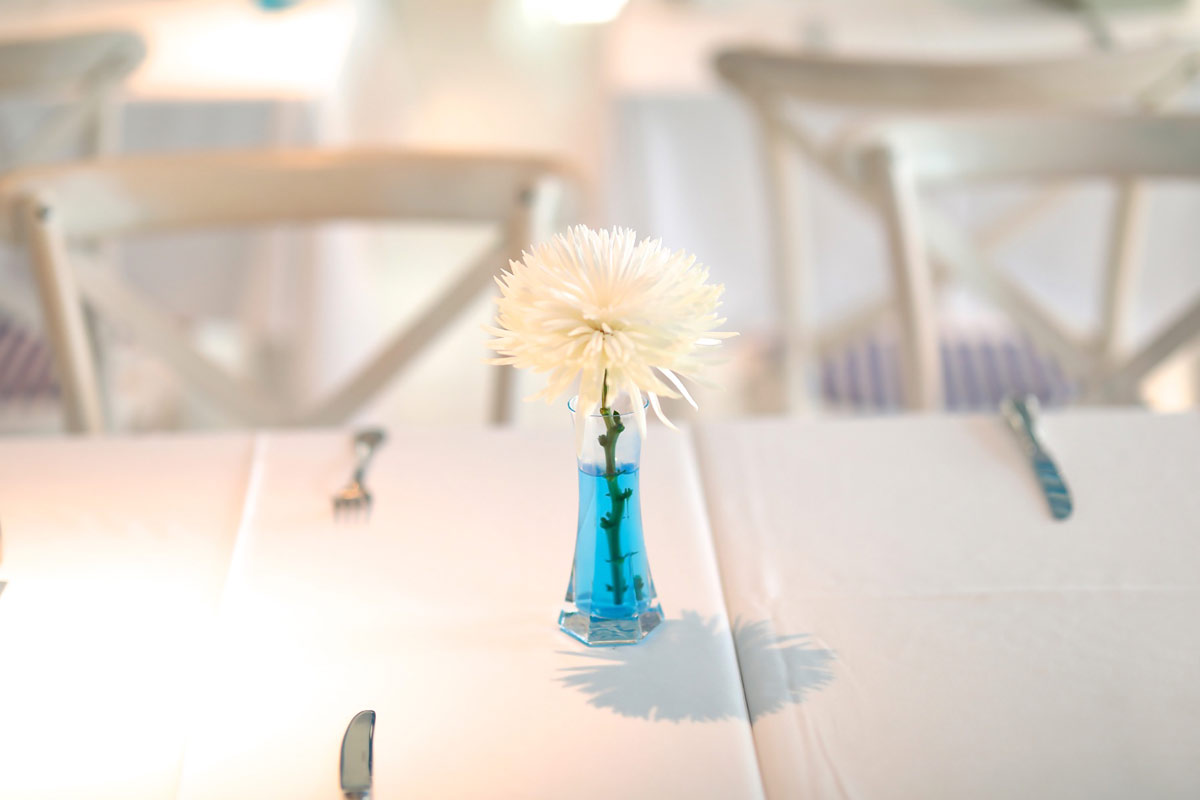 The feel of a good quality material

A menu of pillows
Rooms
Categories